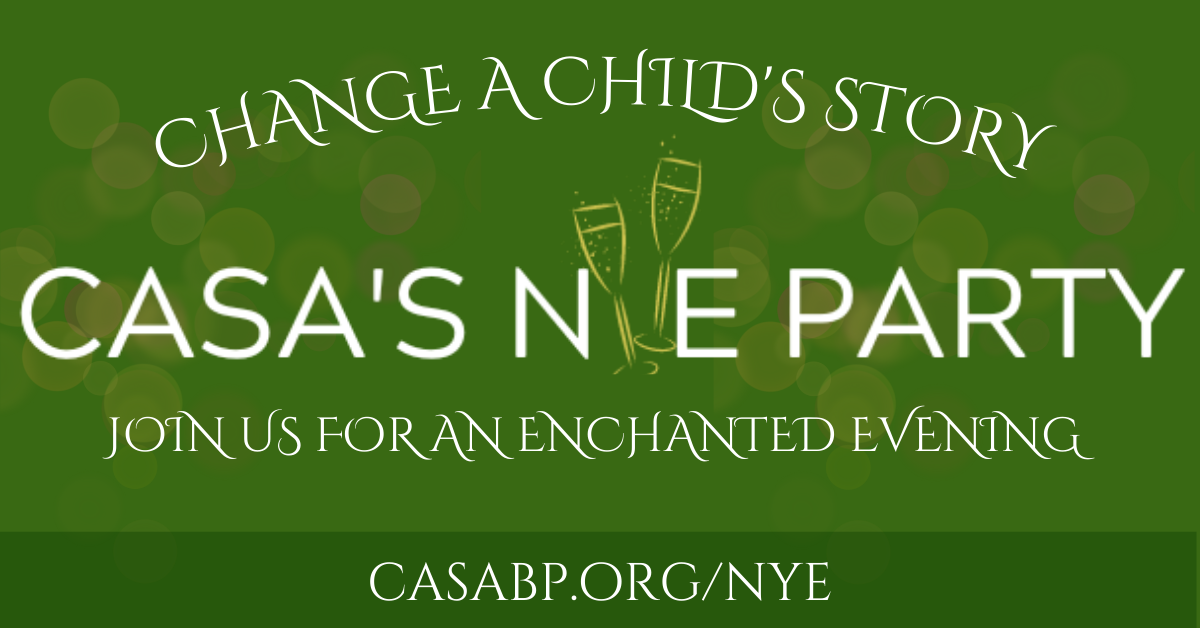 Join us for an enchanted evening of celebration and ringing in the New Year with purpose. We are making our New Year's Resolutions to change a child's story, and that's cause for celebration! We would love for you to come be a part of it all, and come alongside us as we commit to changing children's stories.
Proceeds raised at and for this event will go towards ensuring that CASA's mission of advocating for children in abuse and neglect situations. We would love to see this event impact the quality of service to children for the better, and increase our capacity to serve more children.
We hope you consider spending New Year's Eve with us. We promise a festive evening full of surprises, and a party you won't forget!